Low Dose Erythromycin Formulation For SIBO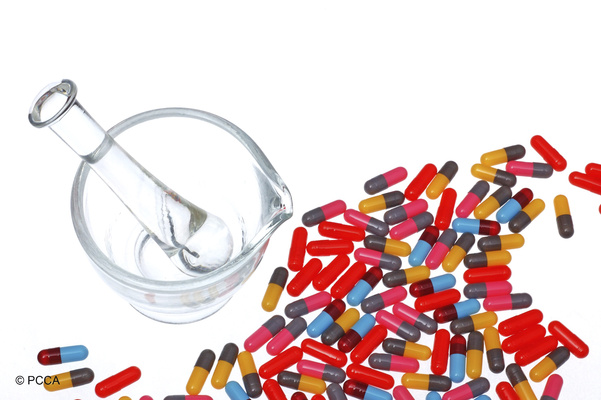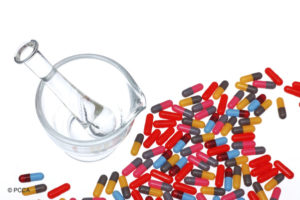 Pavilion Compounding Pharmacy, a PCAB accredited compounding pharmacy, is pleased to announce we are formulating erythromycin in  low doses to help our SIBO patients. The most common dose requested is 50mg, however, by using pure, USP (United States Pharmacopoeia) grade powder, we are able to formulate other options.  Ask our knowledgeable Pharmacists for your needs.
SMALL INTESTINE BACTERIAL OVERGROWTH or SIBO ferments our food and creates increased levels of gas and bloating.  There are many patients who experience irritable bowel syndrome who also experience SIBO.  A good reference website for further information on symptoms of Sibo can be found here, https://www.siboinfo.com/symptoms.html
Erythromycin is an antibiotic, and at doses far lower than is used to treat infections, has been shown to initiate the migrating motor complex (MMC) of the intestinal tract and stomach.  For many years years, gastroparesis has benefited from using erythromycin to help gastric emptying.
Additionally, many of our patients are sensitive to gluten, lactose, corn, and other fillers that can affect the tolerability of medications.  Pavilion Compounding's Pharmacists are specially trained to consult and suggest alternative fillers to create customized formulations to meet the unique needs of each person. Our technology for powder blending, using special mixing equipment, provides a uniform, consistent mixture, so important for positive outcomes.  Need a vegetarian capsule shell, no problem, as we offer those too.
Pavilion Compounding Pharmacy, LLC offers many other medications, including ivermectin, levofloxacin, neomycin, clindamycin, albendazole, nitazoxanide, niclosamide, mebendazole, sodium phenyl butyrate, metronidazole, naltrexone, and many other active pharmaceutical ingredients too numerous to mention.  Feel free to call for availability of your individual need.
Pavilion Compounding Pharmacy is licensed in several States, including Georgia, North and South Carolina, Tennessee, Florida, New Jersey and Kentucky.  We offer both local and out of state delivery service and accept all major credit cards.
Prescriptions can be conveyed via the electronic prescribing networks or via phone and fax.
Pavilion Compounding Pharmacy, LLC
3200 Downwood Circle, NW
Suite 210
Atlanta, GA 30327
voice 404-350-5780
Fax     404-350-5640
staff@pavilionrx.com
Check Out Our Other Posts