About Pavilion Compounding Pharmacy
Pavilion Compounding Pharmacy LLC is a PCAB/ACHC Accredited compounding pharmacy located in Atlanta, GA. For over 20 years, Pavilion has compounded both sterile and non-sterile custom formulations for patients and providers.
Pavilion Compounding Pharmacy has state-of-the-art equipment and laboratories to meet the needs of our clients. We compound both hazardous and non-hazardous medications following United States Pharmacopeia 795, 797, & 800 standards.
Our compounding pharmacists work with our patients and providers to create a customized formulation to meet the unique needs of each and every individual.
We encourage all of our patients and providers to come and tour our facility to see how we are meeting the needs of our community.
Thank you for visiting our website! Contact us today via our online chat, e-mail, telephone, or fax.
Pavilion Compounding Pharmacy is committed to delivering the highest quality compounded medications, By achieving PCAB Accreditation, our patients and providers can be assured that our organization follows industry best practices and is in compliance with the most stringent national standards.
Compounding is an integral part of the practice of pharmacy, and the demand for these customized medications increases every year. Compounded medications are prescribed by physicians, veterinarians, and other legally authorized healthcare providers and prepared for an individual patient by a specially trained Pharmacist.
Established in 1999, Pavilion Compounding Pharmacy, LLC, has been servicing our clients with the highest quality compounds for 20+ years.
Our pharmacists understand the importance of providing top rated customer service to ALL of our patients and providers. We also understand that sometimes custom medications are needed immediately. This is why we offer same-day service, with same-day courier options available. Contact us today to see how we can meet ALL of your expectations!
Each member of our pharmacist team looks to provide the best service we can and to exceed your expectations. We also know that a compounding pharmacy is a new term for many people and perhaps you have never heard of our specialty within the pharmacy profession. For you, the discovery of customized medication, personalized service, and our passion for what we do will be evident. Whether it be bioidentical hormones, pain management, transdermal technology, wound care, nutritional support, pediatric, veterinary compounding, discontinued medications, or hard to find drugs, we are here to help! With our extensive knowledge of pharmaceuticals and the vast bank of resources available to us, your questions will be answered.
Our affiliation with PCCA and IACP helps to keep us informed of the latest research and developments in the specialized field of pharmaceutical compounding.
We use a special computer program, PK software, which allows us to track each formulation, active and inactive drugs, formulation specifics, lot numbers, and is integrated into our filling process to provide state of the art services.
Contact us to speak to one of our pharmacists.
View our NOTICE OF PRIVACY PRACTICES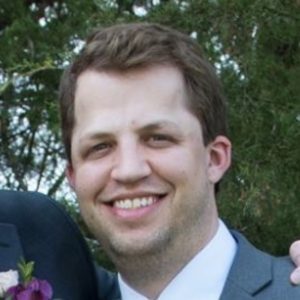 Tate Mock, PharmD, Co-owner
Tate is a graduate of the University of Georgia. He is highly trained in both sterile and non-sterile compounding. Tate attended advanced training courses at Professional Compounding Centers of America (PCCA) and American College of Apothecaries (ACA). Tate also developed standards and quality control processes based on U.S. Pharmacopeia (USP) that led to PCAB/ACHC accreditation. Tate stays busy at home with his twin girls, son, wife, and his German Shepherd dog (Shep).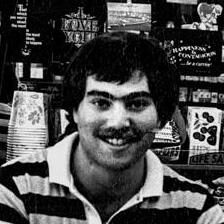 Brad Cherson, RPh, Co-owner
Brad has been compounding for over 4 decades. He enjoys the challenge and creativity compounding requires to meet the needs of patients and providers. Brad has received advanced compounding training through Professional Compounding Center of America. A graduate of Medical University of South Carolina, Brad grew up in Greensboro, NC and started out as a soda jerk in his father's pharmacy. Brad enjoys spending time with his wife, Nancy, and his two border collies, Max & Maggie.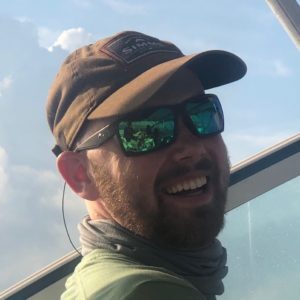 Kyle is also a graduate of the University of Georgia. Kyle has attended advanced compounding training at Professional Compounding Centers of America (PCCA). Kyle helps develop both sterile and non-sterile formulations. Kyle is also highly trained in USP 800, which involves handling hazardous drugs. Kyle enjoys fly fishing, hiking, and spending time with his wife and two children.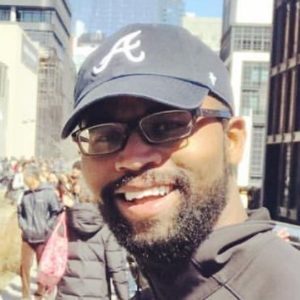 Dominique Gardner, PharmD
Dom is another University of Georgia graduate. After graduating, Dom managed and operated several hospital pharmacies and has extensive skill in management and leadership development. Dom has taken his hospital background and brings a unique perspective to our team. Dom helps with formulation design in the lab and manages the daily compounding operations. Dom enjoys reading, UGA football, and enjoying time with his dog (Baxter).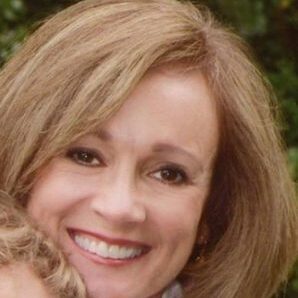 Lu is a University of Kentucky graduate and loves Kentucky basketball! Lu enjoys educating patients and providers about the benefits that compounding can provide. She comes with a background in hospital pharmacy. She enjoys spending time and traveling with her husband, son, and Labrador retriever (Charlie).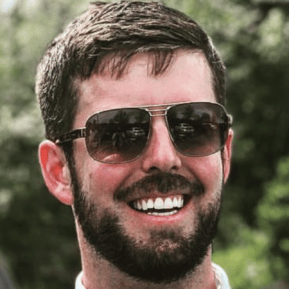 Eli is another University of Kentucky graduate and loves all things Kentucky sports! Eli is a formulation design expert and specializes in hormone therapy and men's health. Eli is an oyster aficionado and is a certified master shucker.