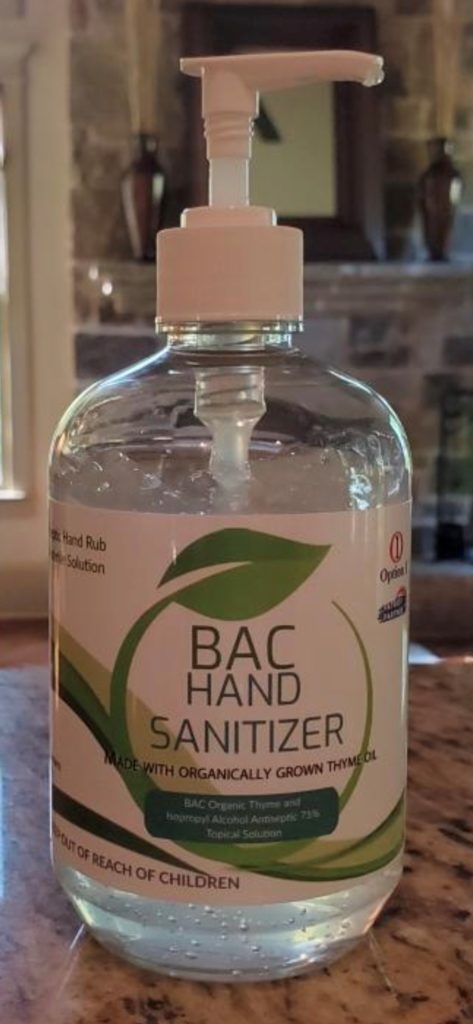 Hand Sanitizer (500mL, 478 PUMPS PER BOTTLE) 75% isopropyl alcohol with organic thyme and organic wintergreen oil hand sanitizer. It is designed for healthcare workers who need to apply it throughout the day. It will not dry out your hands like other sanitizers. It leaves your hands silky smooth and soft.
There are no limits on quantity purchases. It is $16.95 per bottle. That's 16.9oz or 478 pumps per bottle. You can purchase this online, local pick up, or we can deliver to you.