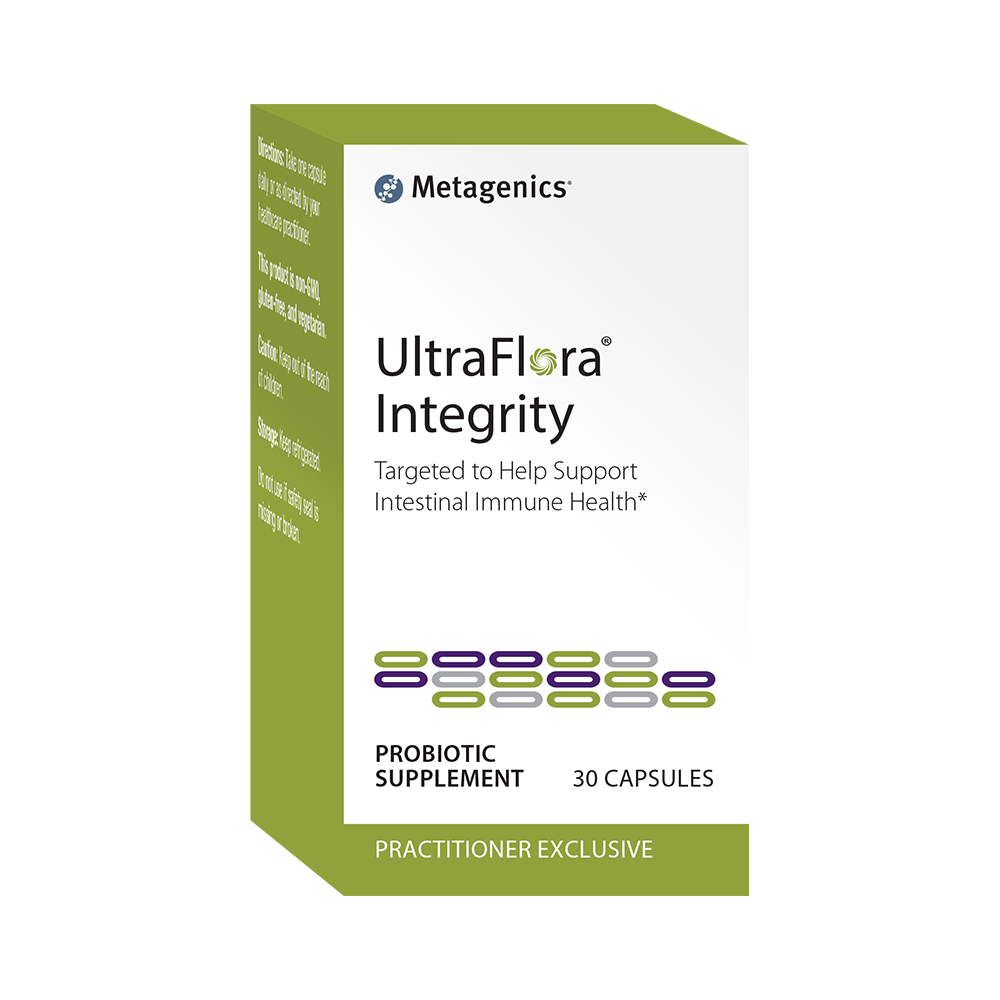 UltraFlora® Integrity by Metagenics 30 count UltraFlora® Integrity features 100 million CFU of patented probiotic strain Lactobacillus salivarius UCC118, which preclinical studies suggest may influence tight junctions between intestinal cells and may beneficially influence immune cell signaling processes.*
Backed by the Metagenics ID Guarantee for purity, clinical reliability, and predicted safety via scientific identification of strains with established health benefits.
Serving size: 1 Capsule†
Servings Per Container:
30
These statements have not been evaluated by the Food and Drug Administration. This product is not intended to diagnose, treat, cure, or prevent any disease.