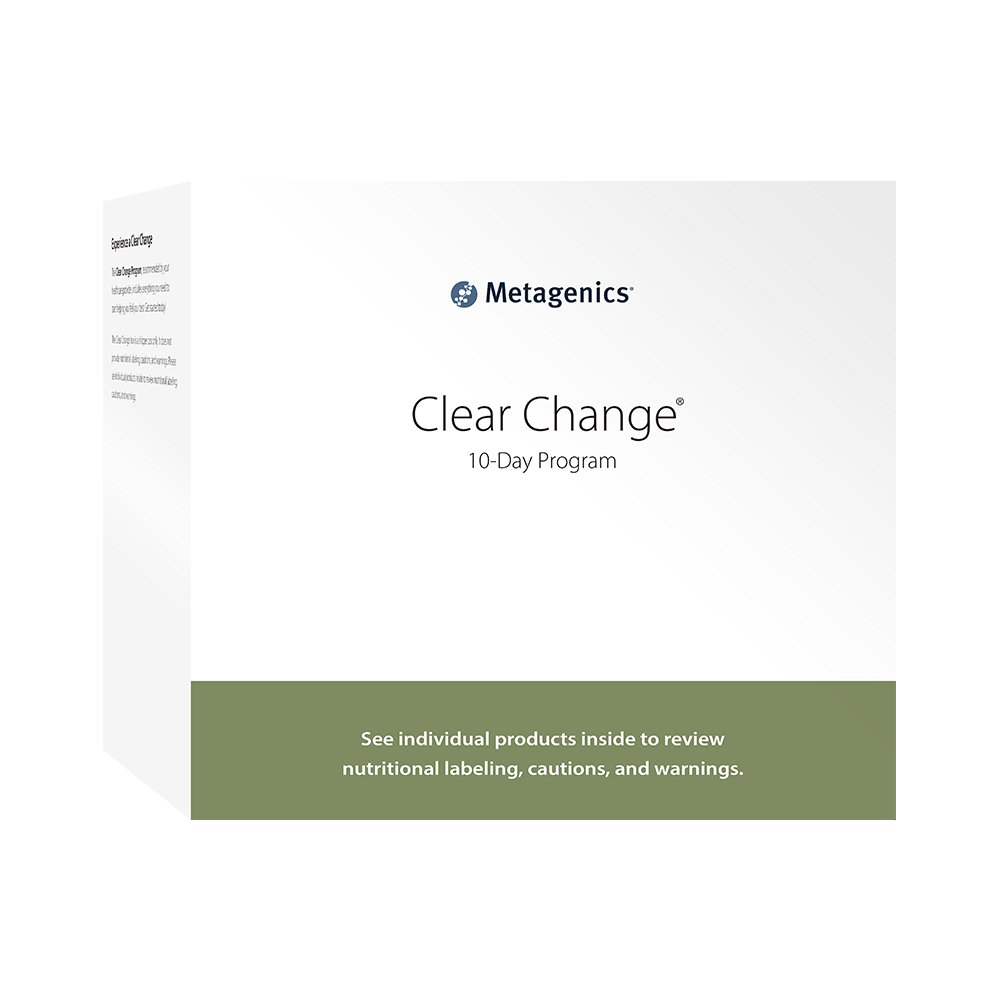 Clear Change® 10 Day Program with UltraClear® RENEW The Clear Change® 10-Day Program featuring UltraClear RENEW® is designed to enhance the body's natural metabolic detoxification process while providing adequate fuel for both cleansing and other daily activities—providing energy and support for overall well-being. Many people benefit from completing a 10-day metabolic detoxification program two to three times a year.*
Metabolic detoxification is a natural bodily process that consists of 3 major detoxification pathways: Phase I (functionalization), Phase II (conjugation), and Phase III (antiporter activity). In this process, fat soluble compounds must undergo transformation and become water-soluble before they can be excreted.
The 10-day program is ideal for anyone wanting to benefit from an occasional "Spring Cleaning" or somebody who eats a reasonably healthy diet, exercises regularly, and manages stress adequately. It is also ideal for individuals who scored <50 on the Metabolic Detoxification Questionnaire.*
Experience a Clear Change
The Clear Change Program, recommended by your healthcare provider, includes key nutritional support you need to start helping you feel your best.* Get started today!
This box contains
• UltraClear® RENEW Powder
• AdvaClear® Capsules
• Free shaker cup
• Program guide with menu plan
• Webinar invitation
For more information, visit
ClearChangeProgram.com
These statements have not been evaluated by the Food and Drug Administration. This product is not intended to diagnose, treat, cure, or prevent any disease.