CBD Tincture Focus Formula 1000mg/30mls by Pangaea Rx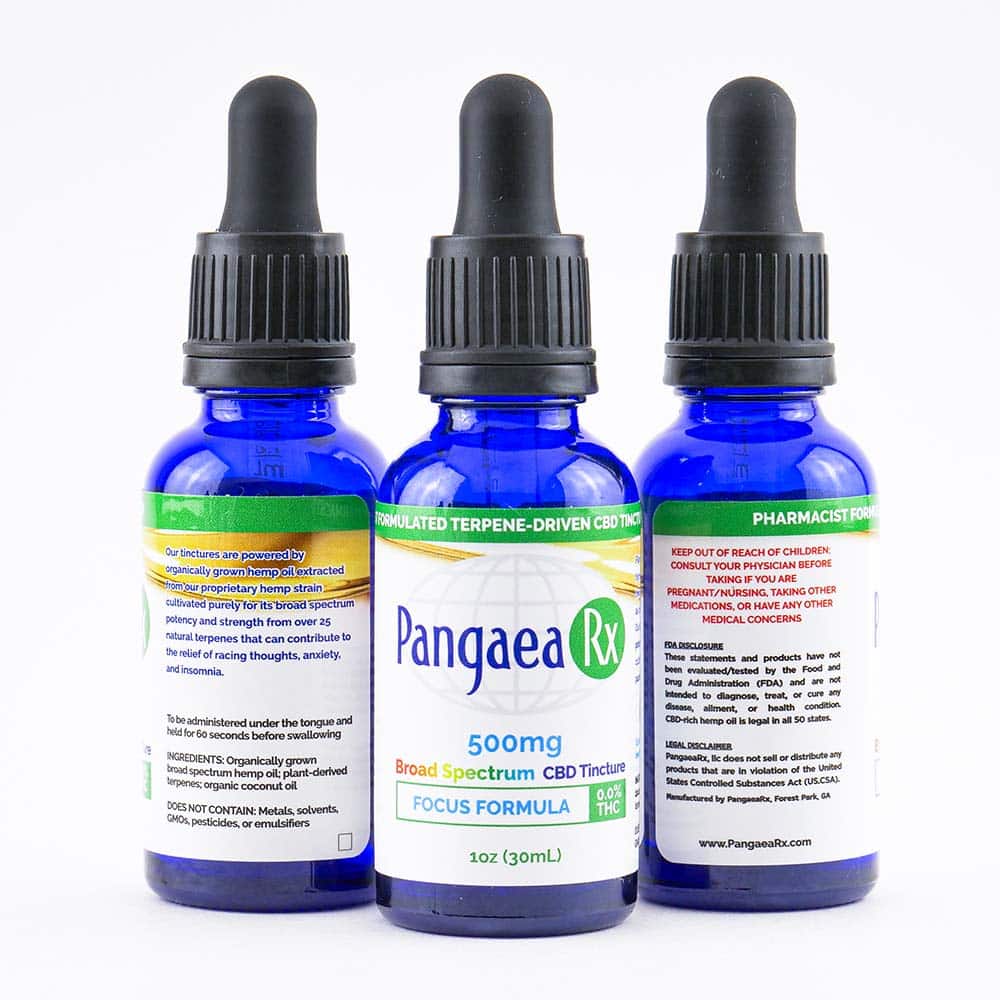 As with all terpenes, this terpene profile provides multiple benefits!  True to the formula name, this terpene profile subtly enhances focus, increases alertness, and gives a little bump of energy to get your day going!  Additionally, this formula has been known to provide anti-depressant properties.  PangaeaRx Focus Formula is a high concentration of Beta-Caryophyllene and Terpinolene of which provide the largest contribution to the flavor profile with Humulene, Gamma Terpinene, Limonene, and Myrcene complementing the Focus terpene profile.  Combined, they provide a mellow, effervescent, lemony, pine-like flavor.  Fortifying this proprietary, terpene profile is a broad spectrum of ZERO THC hemp-derived cannabinoids (CBD, CBG, & CBN) that collaboratively provide the greatest "Entourage Effect" with subtle but measurable results.
Terpene-driven, cannabinoid formulations for targeted results
Restore the body's level of homeostasis and reclaim lost quality of life by effectively managing body ailments such as muscle aches/pain/tightness/spasms/spasticity, muscle/tissue inflammation, anxiety/stress management, insomnia, and other personal ailments. PangaeaRx product implementation of applied terpene science intensifies and measurably broadens the 'Entourage Effect.' Concurrently, this effect can help to achieve homeostasis within the human body. Benefits of achieving homeostasis can include: the highest levels of immunity, increased patience/minimized anxiety, and improvement of one's physical dexterity, personal well-being, outlook and attitude.