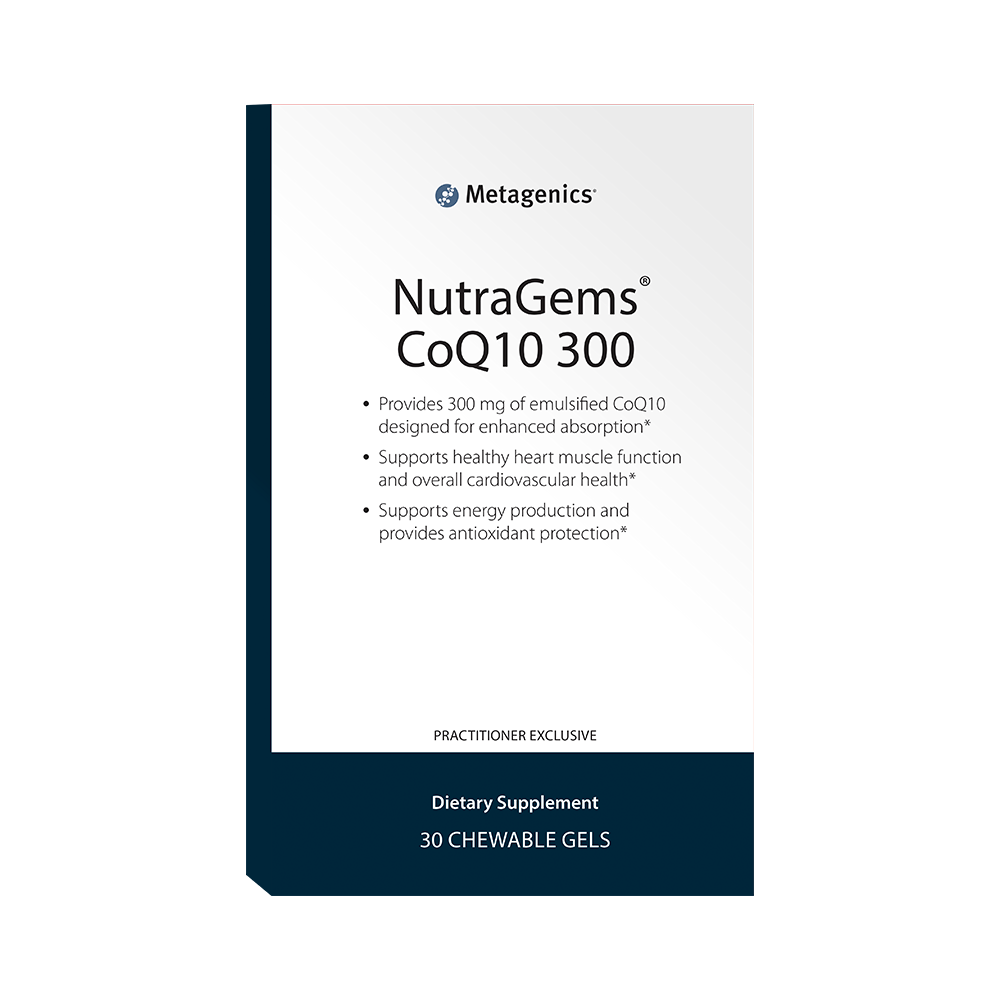 Nutra Gems® CoQ10 300- 30 count Chewable NutraGems® feature an advanced, emulsified delivery form designed for enhanced absorption. These innovative, chewable gels contain natural flavors and phytonutrients for color. Plus, NutraGems are easy to take and taste great!
NutraGems® CoQ10 300 features 300 mg of emulsified CoQ10, a naturally occurring substance essential for energy production and is of particular importance in supporting cardiovascular health. CoQ10 also has potent antioxidant properties. This unique formula contains natural fruit flavor and lycopene for color.*
Serving size: 1 Chewable Gel
Servings Per Container:
30
These statements have not been evaluated by the Food and Drug Administration. This product is not intended to diagnose, treat, cure, or prevent any disease.