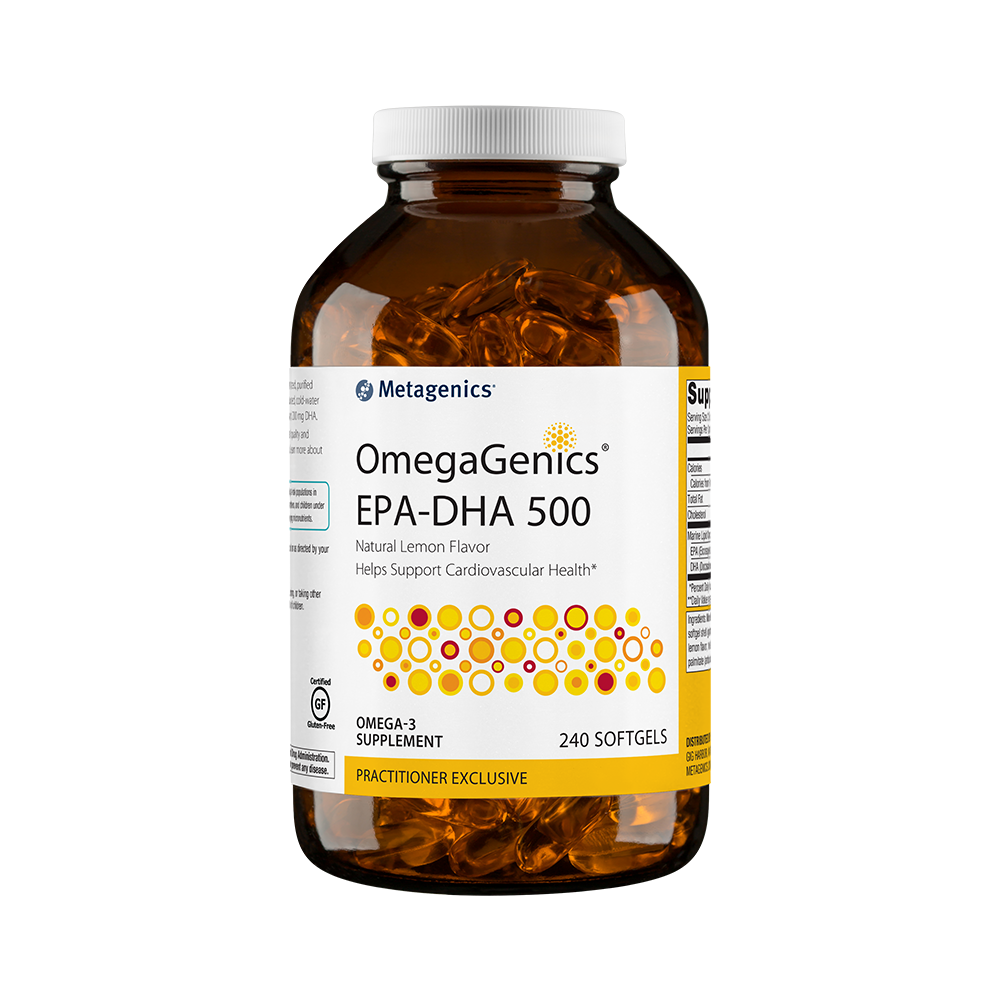 OmegaGenics® EPA-DHA 500 by Metagenics 240 count OmegaGenics® EPA-DHA 500 Lemon Flavor features a concentrated, purified source of omega-3 fatty acids from sustainably sourced, cold-water fish. Each softgel provides a total of 300 mg EPA and 200 mg DHA.
All OmegaGenics formulas are tested for purity and quality and stabilized with antioxidants to maintain freshness. Learn more about TruQuality® at WhyOmegaGenics.com.
Serving size: 2 Softgels
Servings Per Container:
240
These statements have not been evaluated by the Food and Drug Administration. This product is not intended to diagnose, treat, cure, or prevent any disease.