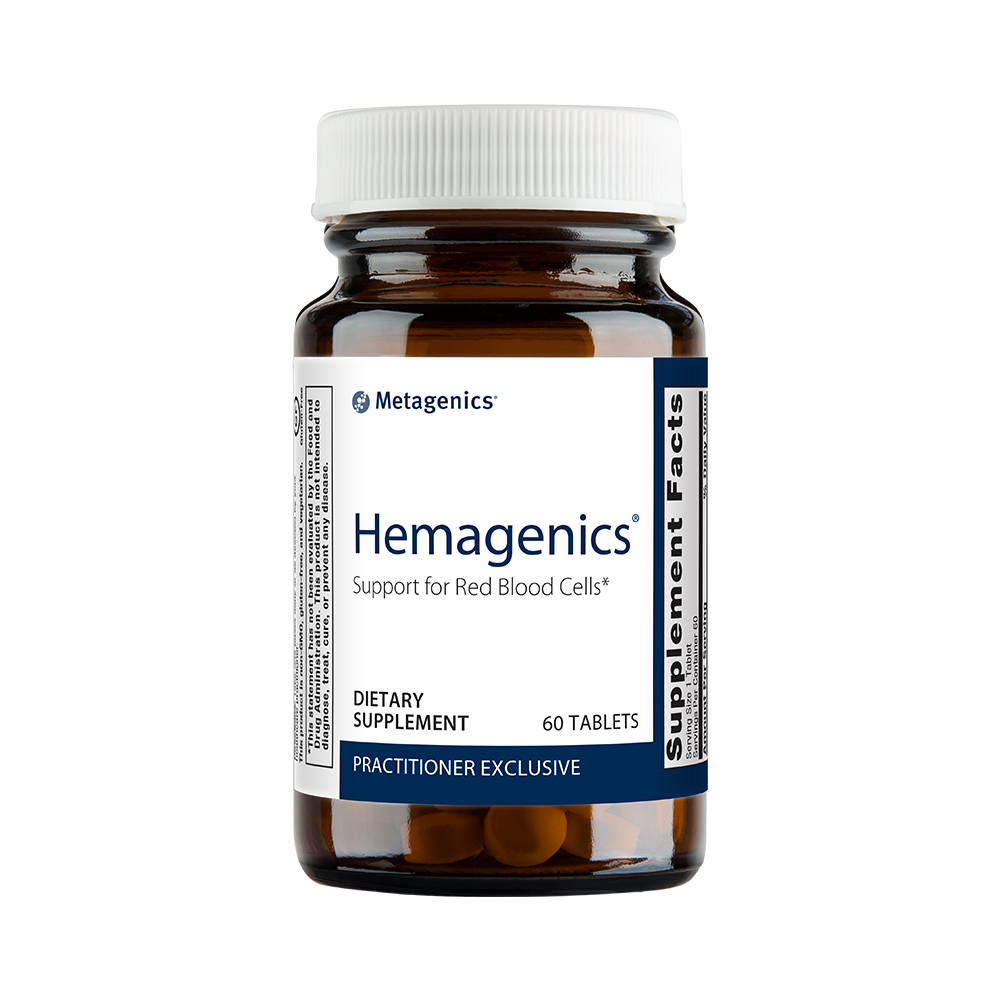 Hemagenics® by Metagenics 180 count Hemagenics® is a blend of iron, B vitamins, and other nutritional factors designed to support healthy red blood cells.
Serving size: 1 Tablet
Servings Per Container:
180
These statements have not been evaluated by the Food and Drug Administration. This product is not intended to diagnose, treat, cure, or prevent any disease.