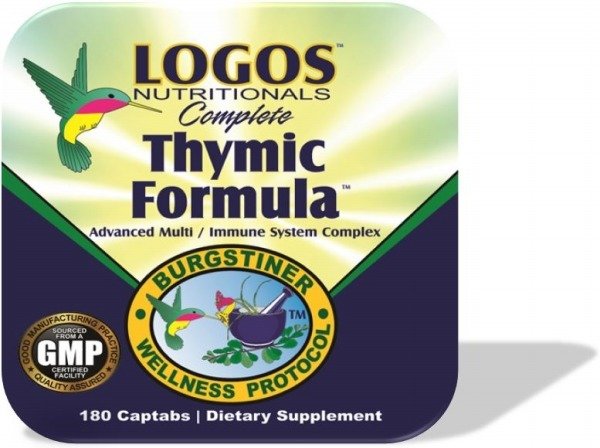 Complete Thymic Formula by Logos Nutritionals Comprehensive multi-vitamin for immune system and thymus gland support to strengthen immune function.
Complete Thymic Formula uses an advanced absorption technology to maximize the absorption and assimilation of nutrients, which are selectively delivered at the right time and place along the digestive tract. In effect, this technology gives the formula an "innate intelligence", recognizing that fat soluble nutrients are optimally absorbed along a certain section of the digestive tract and water soluble nutrients along another. The spray/freeze dried materials are hydrolysated (made water soluble) for optimum absorption. The food factors have a natural coating that protects them in the acidic environment of the stomach, making them available in the small intestine where most absorption takes place.