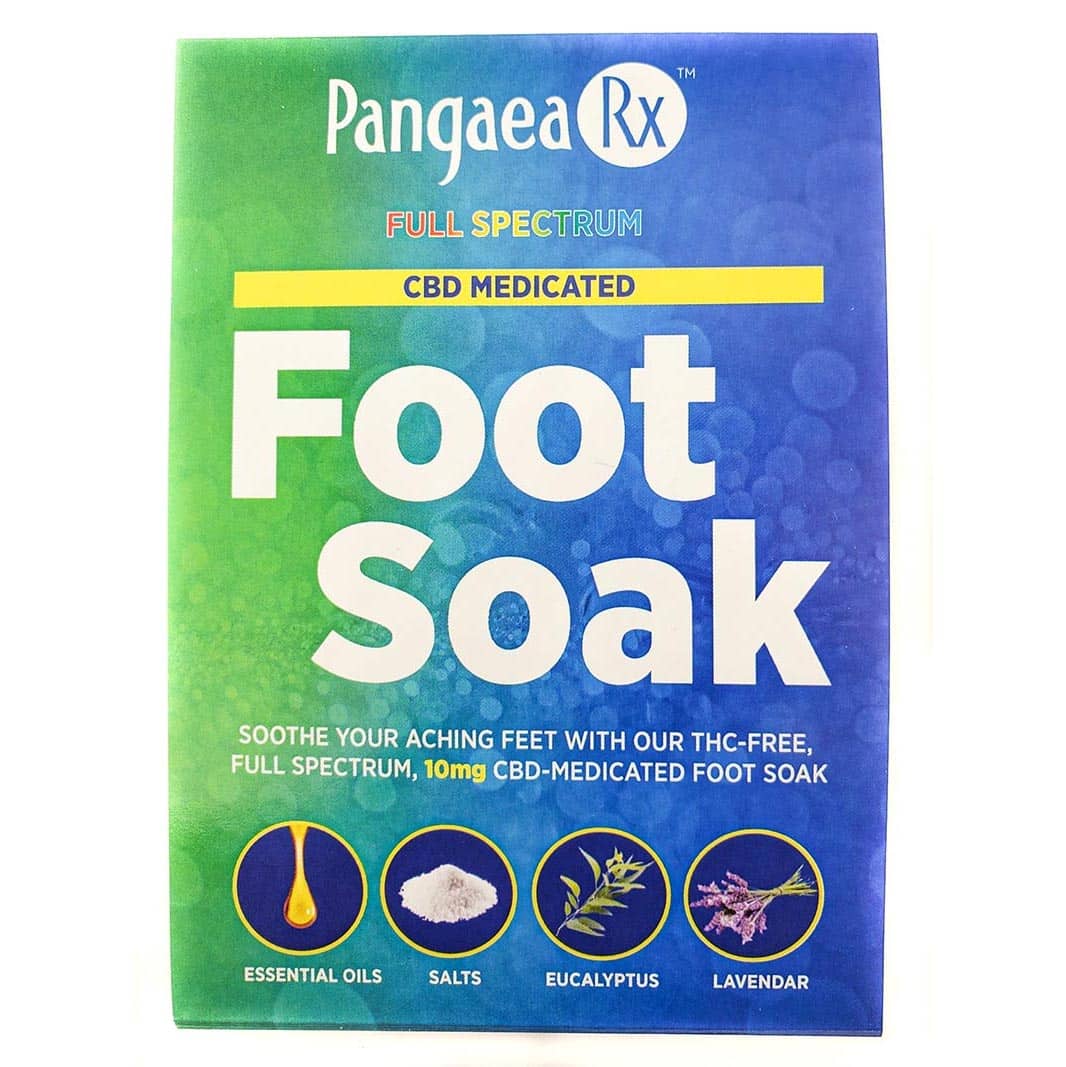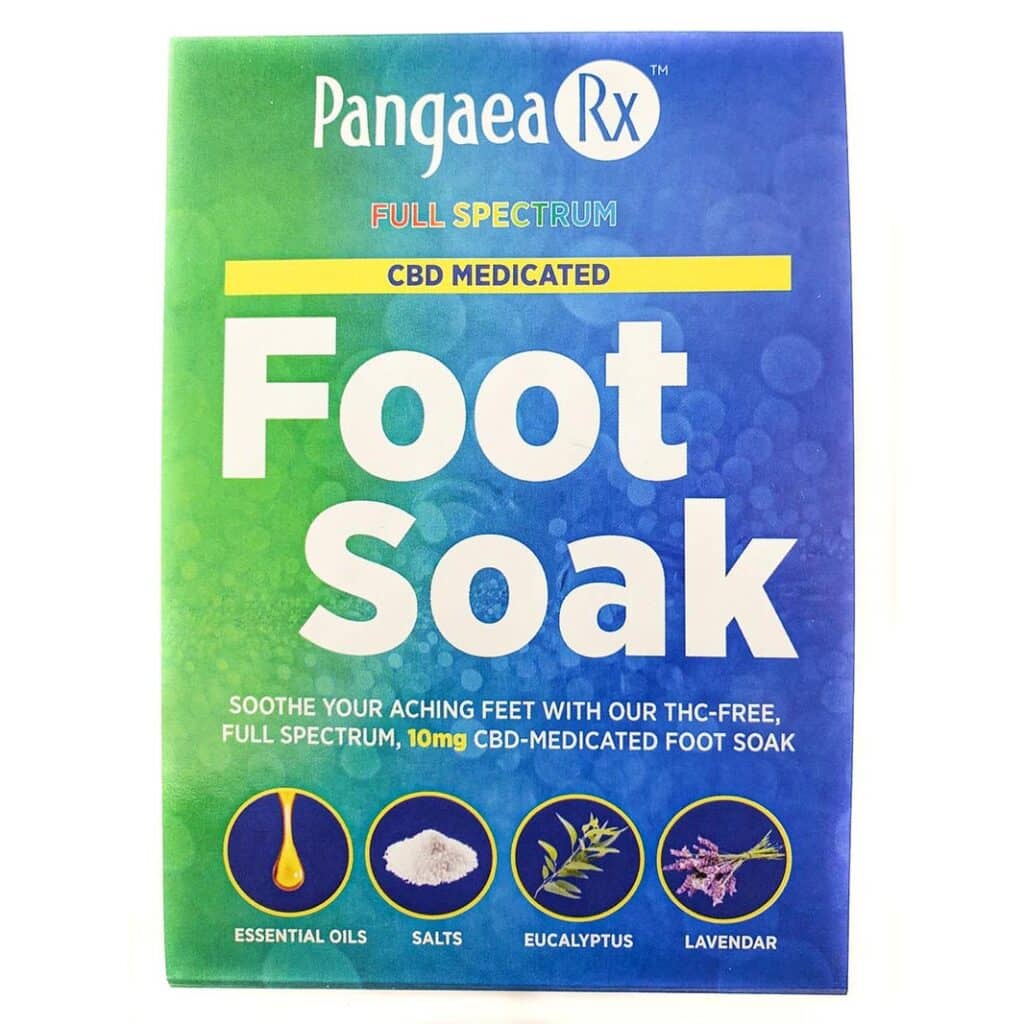 CBD Foot Soak 10mg by Pangaea RX 5 pak Order is for 5 paks of the foot soakds
Only have time for a foot bath? Our CBD-rich formulated foot baths are a must for skin, muscle, joint, ligament, tendon, membrane, and soft tissue ailments or anyone that is hard on their feet. This formulation consists of all-natural ingredients and 10mg of our CBD-rich hemp extract, and was created with one idea in mind: to soothe and relax.
Why Practitioners and Providers Choose Us
Simply, professional practitioners and providers choose science. Since inception, PangaeaRx scientific approach to hemp-derived therapeutics has been rooted in applied terpene science; it is part of our DNA. Our terpene-driven, cannabinoid products have delivered amazingly successful and sustainable results in pain management, functional, integrative, and sports medicine arenas, without the potential for prescription drug addiction or abuse. Our implementation of applied terpene science not only provides targeted efficacy, but opens doors to innovation resulting in relevant, purposeful, and targeted hemp-derived cannabinoid formulations that provide true therapeutic efficacy for humans and pets. The proof is in the pudding.
Again, our focus in applied terpene science continues to distinguish us from everyone else by providing an opportunity to employ a product design strategy that symbiotically aligns with a patient first approach to health and wellness. This approach is realized through our numerous terpene-driven, CBD tincture formulas. These targeted formulas are driven by their respective, proprietary, organic terpene profiles purposefully selected due to their science-supported, therapeutic benefits. The result is an approach that offers a much more focused, scientific, and therapeutically valuable CBD option for the most scrutinizing and discerning individuals. Additionally, rather than rely on artificial or uncomplimentary flavoring, our proprietary terpene profiles provide a natural solution characterized by unique flavors to mitigate the intrinsic distaste of a true, plant derived hemp extract. To gain an appreciation for what you don't have to tolerate, stop by one of our exclusive partner providers or retailers for a free sample of one of our terpene-driven, broad spectrum CBD tincture formulas.